23rd Annual Key Event
Sep 10, 2016
5:30 PM - 1:00 AM
Join us for the 23rd Annual Key Event! Click here to RSVP and for additional details.
TITLE SPONSORS: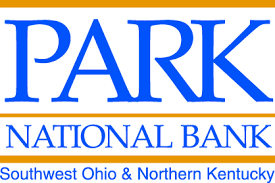 The Community Foundation of West Chester/Liberty's premier annual fundraising event, the Key Event, supports the Community Grants Fund and ongoing operations of the Foundation. Now in its 23rd year, the Key Event raises more than $130,000 annually through the generosity of community members, business sponsors, in-kind donors and a dedicated committee of volunteers.
The Key Event is a unique fundraiser designed to build community by encouraging attendees to step outside their usual social circles. More than 600 guests begin the evening at a cocktail party, where they enjoy a live and silent auction, raffle and other surprises. Upon arriving, each couple randomly selects a key that opens one of 30 doors. Behind each door is directions to a home in West Chester or Liberty Township where they will be dining. More than thirty couples generously open their homes, and hearts, to the Key Event, and thirty professional Cincinnati-area chefs donate their time and talent to prepare meals in each home. Following this five-star dining experience, guests are invited to an after-party to enjoy live music and finish out the evening.
**Attire for the evening is black tie optional.**
Cocktail Party & Auction
5:00 PM to 7:30 PM
Dinner in Host Homes
served promptly at 8:30 PM
After Party at the home of Dick & Patti Alderson
until 1:00 AM, poolside
Heroes' Fund Celebration Gala
Oct 21, 2016
6:30 PM - 10:30 PM
Join the Heroes' Fund at their annual Celebration Gala! This year's event will be held at the Savannah Center in West Chester and will feature dinner, live and silent auctions, raffles, live music by local band Brass Tracks. dancing and prizes.